Why Autel Scanners Tools is best for DIY?
Car Diagnostic Tool are perfect for professional and home repairs and are used to interpret the car's diagnostics when the "check engine light" comes on. They also help find every ODBII code, so you know what's wrong and can get to work fixing the problem. So, stop ignoring the dreaded "check engine light" and get the right tools to fix your car today.
When repairing a car, many people have to use diagnostic instruments in order to identify faults and locate them. Although fault diagnosis equipment is generally more expensive, and the market also circulates a variety of auto diagnostic instruments, but the Autel Scanner is your wise choice.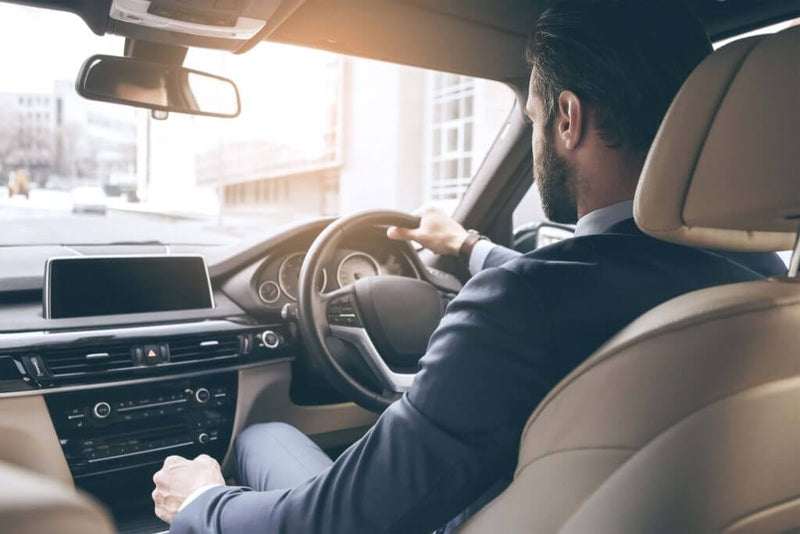 Excellent workmanship
As one of the most advanced auto diagnostic computer in the Autel MaxiSys series, Autel MS908S Pro utilizes the powerful Cortex A7+A15 six-core processor, and equips with 9.7-inch LED capacitive touch screen.
Autel MS908S Pro can perform various useful both time and money saving service and special functions like Oil Reset, EPB reset, DPF Regen, ABS Bleed, SAS, Battery Registration, key fob programming, Injector Coding, Power Balance(to test injectors), Crankshaft Position Variation Learn, EGR Relearn, window, door and roof control, throttle, and etc.
Diagnosis is fast and accurate & in depth analysis 
Autel Diagnostic Scanner is relatively fast, faster than many original diagnostic computers; fault code reading is more accurate. Why cars need to self-diagnose? On the one hand, it is to facilitate the mechanic to repair, when the faulty car comes to the 4S store, the mechanic can read the fault code of the car, the time, mileage, the number of times the fault occurred and other important parameters, just like the picture below, so that they can quickly understand the problem, which is much more accurate and reliable than listening to the owner's description, so that they can also solve the problem more quickly.
Now the main push of autel ms908s pro, has been able to program most of the modules of most of the models.
Operating System
Android™ 4.4.2, KitKat
Processor
Samsung Exynos Six-core Processor (1.3GHz Quad-core ARM Cortex-A7 + 1.7GHz Dual-core ARM Cortex-A15)
Memory
2GB RAM & 64GB On-board Memory
Display
9.7 inch LED capacitive touch screen with 2048x1536 resolution
Connectivity
Wi-Fi (802.11 a/b/g/n/ac)
USB: 2.0
BT v.2.1 + EDR
SD Card (Support up to 32GB)
HDMI
Camera (rear)
8.0 Megapixel, AF with Flashlight
Sensors
Gravity Accelerometer, Ambient Light Sensor (ALS)
Audio Input/Output
Microphone
Dual Speakers
3-Band 3.5 mm stereo/standard headset jack
Power and Battery
11000 mAh 3.7 V lithium-polymer battery
Charging via 12 V AC/DC power supply with the temperature between 0°C and 45°C
Input Voltage
12 V (9-24 V)
Power Consumption
6.5 W
Operating Temp
0 to 50°C (32 to 122°F)
Storage Temp
-20 to 60°C (-4 to 140°F)
Dimensions(WXHX D)
300 mm (11.81") x 220 mm (8.66") x 50 mm (1.97")
Weight
NW: 1.42 kg (3.13 lb.) GW: 8.052 kg (17.75 lb.)
Protocols
ISO 9142-2, ISO 14230-2, ISO 15765-4, K/L-Line, Flashing Code, SAE-J1850 VPW,
SAE-J1850 PWM, CAN ISO 11898, Highspeed, Middlespeed, Lowspeed and Singlewire CAN,
GM UART, UART Echo Byte Protocol, Honda Diag-H Protocol, TP 2.0, TP 1.6, SAE J1939,
SAE J1708, Fault-Tolerant CAN
Autel maxisys ms908s pro is Extraordinarily powerful Cortex A7+A15 six-core processor
9.7" 2048x1536 LED-backlit glossy Multi-Touch capacitive display with IPS technology
Internal reliable 64GB On-board Memory for better performance
Built-in 8-megapixel rear camera with autofocus and flashlight
The VCI connects to the main unit wirelessly with up to 70 meters working range
802.11 a/b/g/n/ac Wi-Fi to access your favorite web resources
Unique ergonomic design with rubberized outer protection and a rugged internal housing
Open source Android Operating System for fast boot-up and multitasking
Extensive vehicle coverage for more than 80 US, Asian and European vehicle makes
Exceptional OE-Level system coverage for all electronic systems
Complete capabilities for codes, live data, active test, ECU information, adaptation, matching, etc
Cloud-based Data Manager saves customer and vehicle records, scanner data and technician notes
Built-in rechargeable lithium-polymer battery for up to 7.5 hours of continuous operation
Equip with J2534 ECU Programming Device for replacing the existing software/firmware in the Electronic Control Units (ECU), programming new ECUs and fixing software-controlled drivability issues and emission issues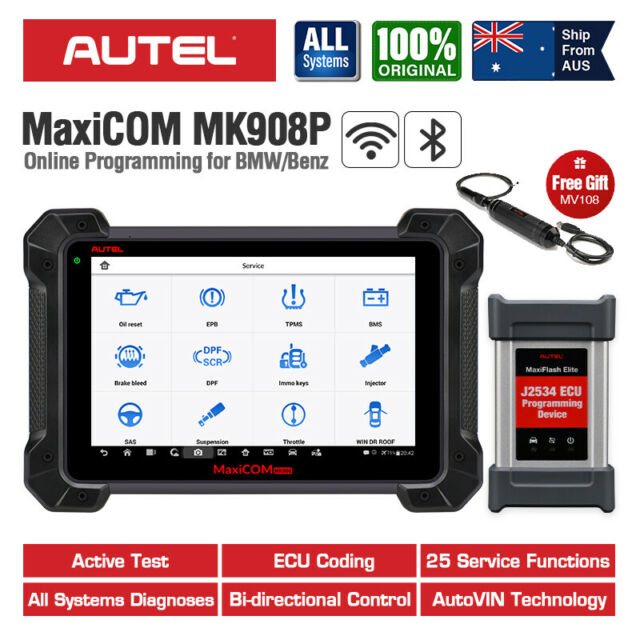 The diagnostic instrument obtains information about the technical condition and malfunction of the car, which, for a normal car, is conducive to maintaining its normal technical condition and reducing the inspection workload and the damage caused to the car due to disassembly and inspection; for a malfunctioning car, it is more conducive to fault judgment and abnormality identification, and can make predictions and forecasts about the future technical condition of the car while formulating troubleshooting countermeasures based on the diagnosis results.
A diagnostic device is a very necessary piece of equipment to quickly locate the point of failure, which is the original design intent of modern automotive self-diagnosis!